Experience That Brings Results
With more than thirty years of experience practicing law, Ann M. Callaway has dealt with a wide range of legal matters.  She is proud to be a respected member of the Warrenton legal community and to have a reputation for effective client service.
Ms. Callaway provides personalized and thorough attention to every client's legal matter.  She fully reviews your situation while getting to know you and your goals.  Then, she expertly prepares your case while keeping you informed.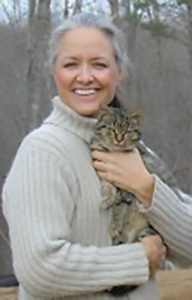 Ms. Callaway received her Bachelor of Science from the University of Delaware in 1976 and, then, served as Stafford County's Director of School Food Services for eight years before going to law school. She received her Juris Doctor from the University of Alabama School of Law (Tuscaloosa) in 1988. She then established her law practice in Warrenton with fellow attorney S. Crisler "Cris" Lindsay. The two practiced together until 1994, when Cris left the practice to enter politics. Since then, Ms. Callaway has been a sole practitioner.
Ms. Callaway regularly practices in all courts in Virginia. Most of her state court cases take place in Fauquier, Loudoun, Culpeper, Fairfax, Prince William, Warren, and Rappahannock counties. Most notably, Ms. Callaway has been admitted to the Supreme Court of the United States in Washington, D.C. She is a member of the Fauquier County and American Bar Associations and is licensed by the Virginia State Bar.
Born in Waynesboro, Virginia, Ms. Callaway has lived in Virginia most of her life. She resides in Rappahannock County, where she shares her life with several horses, a dog, and various cats, as well as guinea hens and chickens. She enjoys horseback riding with friends and takes riding trips to remote corners of the world. Travelling reminds her how blessed she is to live in the Virginia Piedmont—and in the USA.
Virginia, 1988
U.S. District Court Eastern District of Virginia, 1988
U.S. District Court Western District of Virginia, 1988
U.S. Court of Appeals 4th Circuit, 1988
Supreme Court of the United States, 2010